Bhutan Mountain Biking Club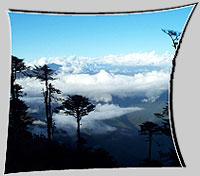 Bhutan Mountain Biking Club (BMBC) is Bhutan's official mountain biking club.
The club was formed to introduce mountain biking in Bhutan as an important, useful and fun activity.To keep in good health, make good use of free time and to teach people that cycling is just not what we did when we were kids. In Bhutan, the few kids who cycle totally stop cycling once they finish their education and start working. One of the aims of BMBC is to tell them that they should continue and also make more people join our rides. Bhutan has some of the best places in the world to cycle.
The Founders and every member have the same aims and goals. One of its function is creating health awareness. We want to show to the people, specially to the younger generation that cycling is just not about huffing and puffing, its an easy way to keep in good shape and good health and educate the younger generation the good things about Mountain Biking.
It's programmes and activities include helping distribute health related awareness brochures, posters & books. Cleaning up of trails to monasteries and temples has become one of its regular activities.
The founders and members are working on the different activities for the club to carry out.